MARKETING AUTOMATION
FOR DIGITAL AGENCIES
& EVENTS MANAGEMENT.
MOTORDAT is your trusted partner - not your competitor.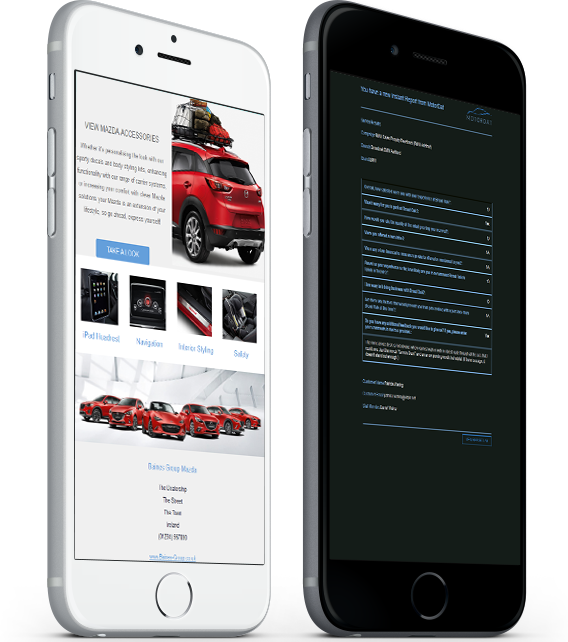 > Become an integrated and indispensable partner to your clients.
> Easy to use. Set up a campaign in minutes with our online builder.
> Designed to accept automated feeds from leading automotive CRM systems.
> Powerful Criteria-Based Email and SMS Automation with Triggers.
> Facility available to automatically end contact chain if purchase is made.
> Engages Leads at Critical Points in ownership or buying process.
> Connect to hundreds of 3rd-party software providers with the MOTORDAT API.
> Full Back-Up and Support from the MOTORDAT team.
With our super competitive pricing plan, automotive agencies both large and small can truly benefit from using MOTORDAT to power their customer's communications for marketing, events and feedback.
At MOTORDAT we work with automotive, that's all we do. This means that we know our way around the industry and the data suppliers. Best of all, we and understand the support you need to succeed with dealerships, groups and manufacturers.
Like to know more?
Discover how using MOTORDAT can bring real benefits and profitability to your agency.

CLICK THE BUTTON BELOW TO SEND US A MESSAGE, OR REQUEST A CALL BACK