MOTORDAT APPS
By creating its own category, MOTORDAT is redefining automotive software with brilliant packages that are trusted by the motor industry for:
Automated and Triggered Communications
Boosting Sales and Service Profitability
Maximising every sales opportunity
Building customer retention and loyalty
Delivering data to drive the business forwards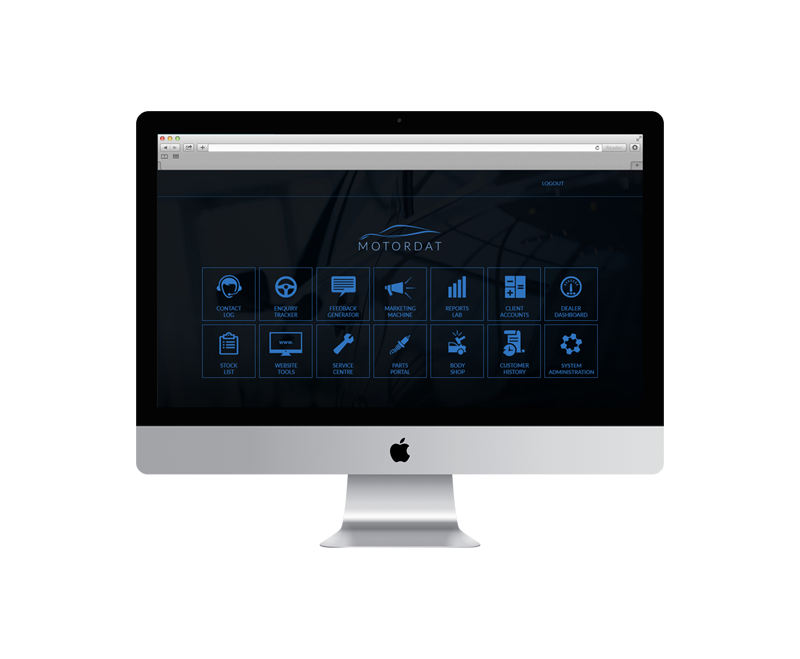 Simple. Stunning. Smart.
Clever tools and technology that work to strengthen key areas of your business.
When connected together MOTORDAT Apps can even operate as a full DMS.
Or enhance your existing legacy systems by running them alongside.
From the outset the whole MOTORDAT project was underpinned with a genuine commitment to helping our users, with rapid response support included in the package at no additional cost.
You may already have software mandated by your brand, or you may just want to start small. Our modular packages allow you choose just the components you need from the outset.
MOTORDAT technology is not reworked software from another industry, it is designed specifically for automotive. Our founders are also from the auto industry, so they speak your language.
Why choose us?
We are focused on providing integrated solutions and services to dealerships around the world. We put our clients' interests first & work hard to exceed your expectations.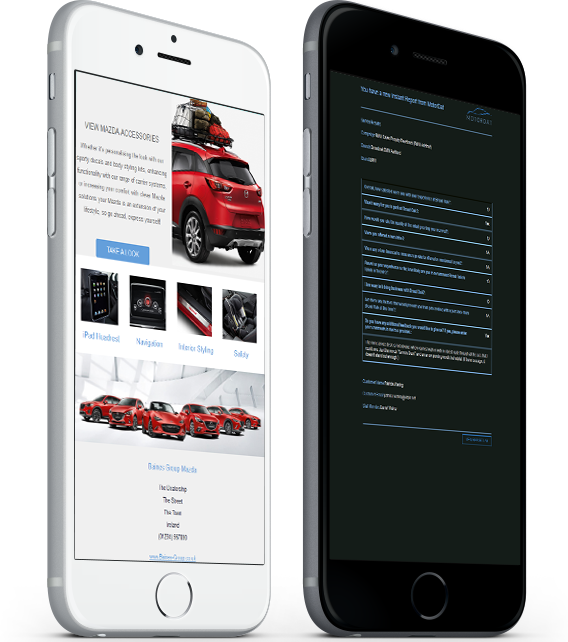 MOTORDAT is fully accessible from wherever you have an internet connection, so if you operate from multiple locations it will work seamlessly between them.

Our founders are like you, bringing many years of automotive industry experience and knowledge to what they do with exceptional standards of service.

Business is changing at a dizzying rate, MOTORDAT keeps you at the forefront of modern retailing and changing buying habits.
You can use all of MOTORDAT to run your whole business, or just use parts to enhance your existing systems. You only pay for what you use.

Built-in software to broadcast in bulk or through pre-set triggers through email or SMS and automates nurturing of prospects or customers.

Writing and extracting reports in MOTORDAT is ridiculously easy. Regularly used reports can be saved and even automated for export or email.
YOU ONLY PAY FOR THE APPLICATIONS YOU NEED.
Scale-up or down depending upon the demands of your business.
There's no hidden extras and priority customer support is included.
GIVE IT A TRY NOW.

USE THE BUTTON BELOW TO GET IN TOUCH AND FIND OUT MORE.


See into the Future & Past with Timeline
Outstanding dealership software that breaks the mould in terms of ease of use, pricing, back-up and package flexibility.
What is Timeline?
With the new Timeline component from MOTORDAT you view each customer's journey through your business in a beautiful and simple to read format. You can monitor their interactions with your people in real-time with up to the minute accuracy and ensure that a consistent high quality approach is given by your team, every time without fail.
What are the benefits?
With strict processes being adhered to in sales or service, this benefits your business by ensuring that all opportunities are maximised with no enquiries or bookings being mishandled and any add-on or upgrade products are always offered.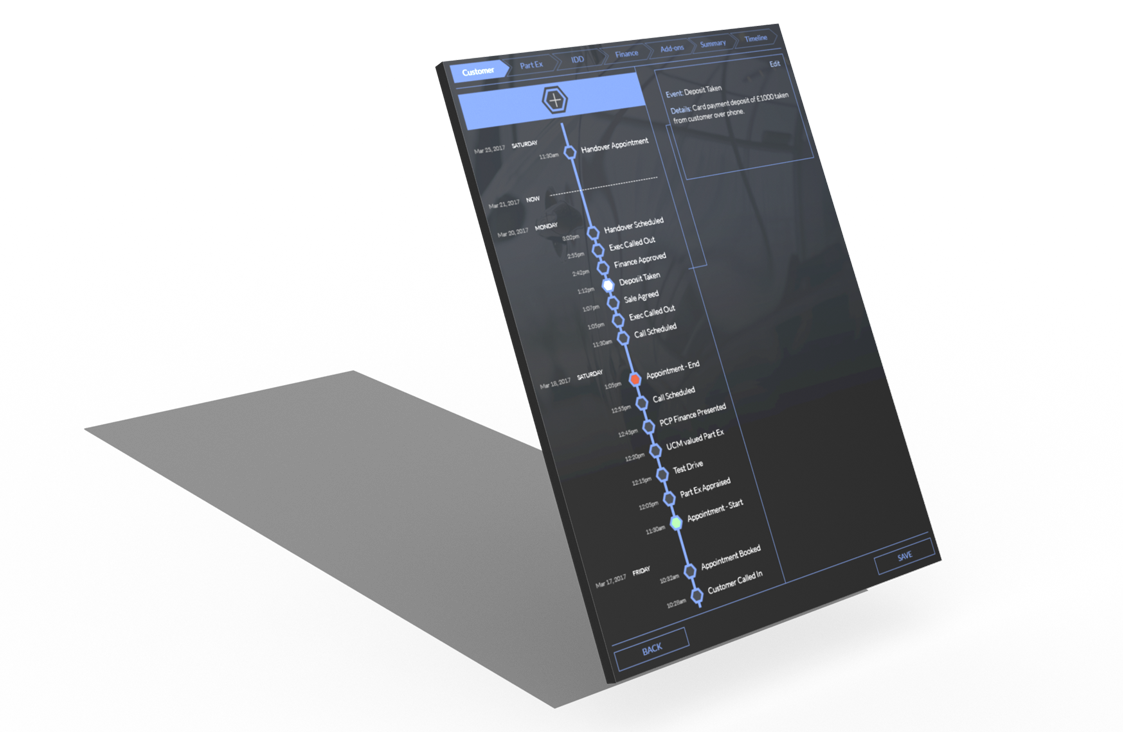 Subscribe to the MOTORdat newsletter
For the latest development news and innovative automotive software.